New Website Promotes Chamber Benefits, Doing Business in Franklin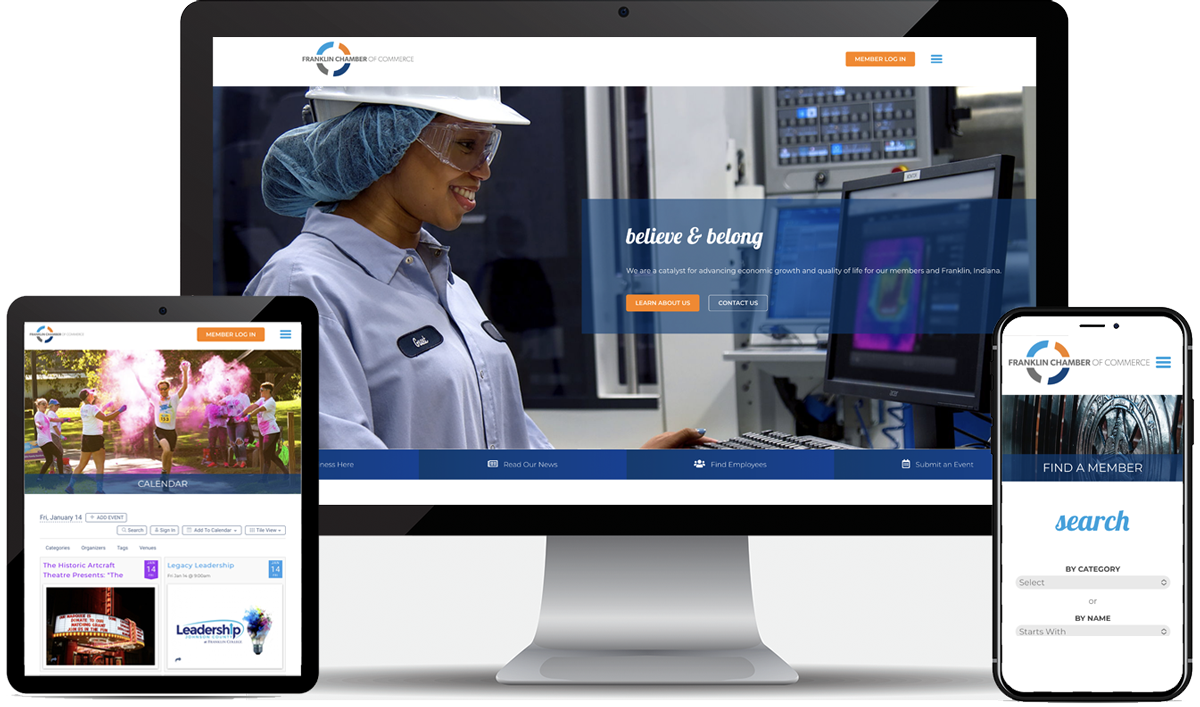 The Franklin Chamber of Commerce has a new digital space to tell its story and to share ones about their members and the business community.
The Chamber has launched a new website that features:
A beautiful design that includes dynamic images of the business community and the city's quality of life.


Lots of informative content about the benefits of belonging to the Chamber, doing business in the area and living in Franklin.


Easy and fast navigation, especially on mobile devices.


A first-ever Community and Chamber Calendar where visitors can find and sign up for events, download reminders to their personal calendars and filter views based on their preferences.


An expanded and descriptive Member Directory where members can share descriptions of their products or services, provide digital networking links and feature a company video.


A Chamber member portal where members can sign into their account to register events, pay an invoice and update their contact information.
"This new website takes our Chamber to the next level to serve our members and to assist with economic development in Franklin," said Rosie Chambers, Executive Director. "Our board felt this is a great investment into our ability to network and share important information."
The new website was developed by Clever Dogs Media, a Franklin and Indianapolis-based digital marketing company whose partners have been involved with the Franklin Chamber for more than 30 years. Sean Miller and Jeff Owen led a team of Chamber staff and members through a process that focused on audience needs, messaging, technical specifications and design. They also partnered with another Chamber member, Maleta Schmidt of Crescent Creative, on the branding and presentation.
"This project will serve the Chamber and the business community very well because the leadership invested the time and resources necessary to do it right. The content and messaging will resonate with businesses and organizations who are successful doing business and serving their clients here," said Owen.
Chamber members will have an opportunity to update their directory profiles and create their member portal log-in credentials.