experience who we are
as a community and a chamber
When you consider what makes Franklin, Indiana special, one word comes to mind - GENUINE.
You see it in our businesses, organizations and neighborhoods. You feel it in the places where you live and work. You sense it in our community's quality of life, culture and local economy.
being GENUINE FRANKLIN means
you trust the owner or manager of our local businesses because they took care of you
you know your customer's kids names, and you might coach them in youth sports
you run into your plumber at the Farmers Market
you welcome new people into the community and value their culture and talents
you are greeted with a smile from your server when you place your order
If you haven't already, we invite you to visit our shops, enjoy our amenities or do business in Franklin, and see what makes us GENUINE.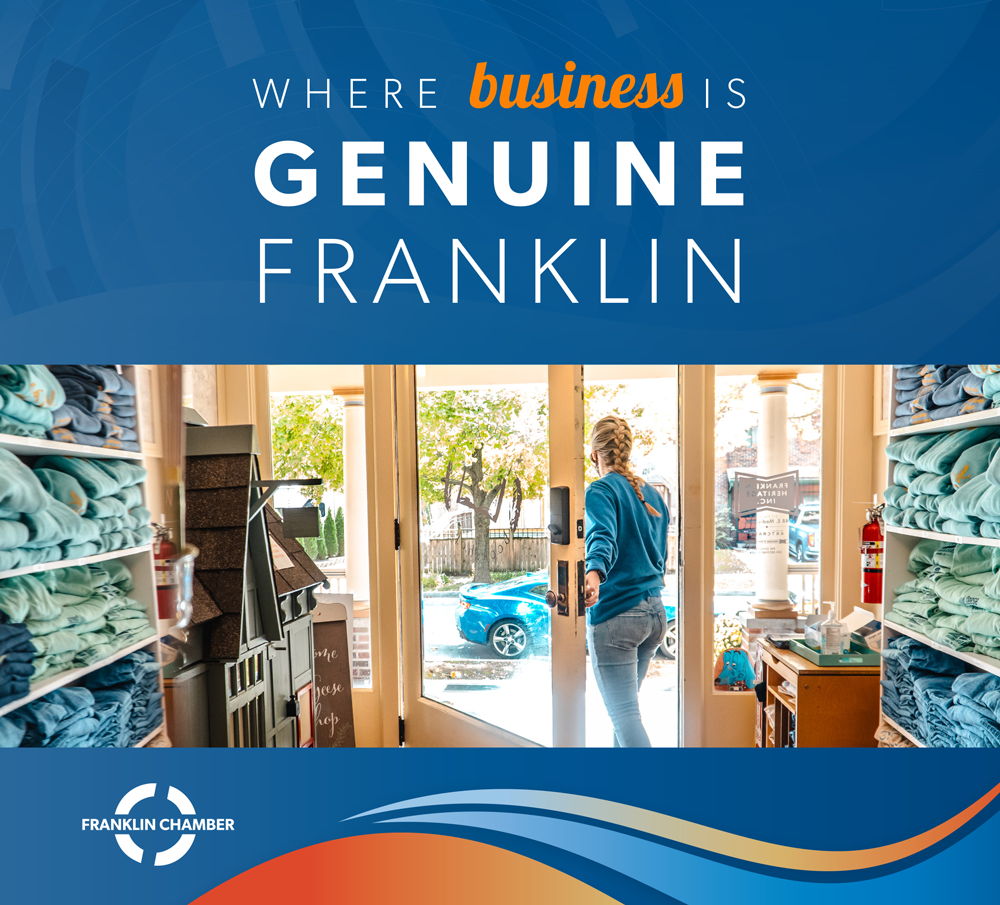 show
your GENUINE support
Purchase and display GENUINE FRANKLIN clothing and merchandise - and let your community know why you love living and working here. Proceeds benefit the Franklin Chamber of Commerce Foundation, which complements the chamber with partnerships, programs, education and community involvement.
See how your business or organization can create a GENUINE FRANKLIN marketing campaign.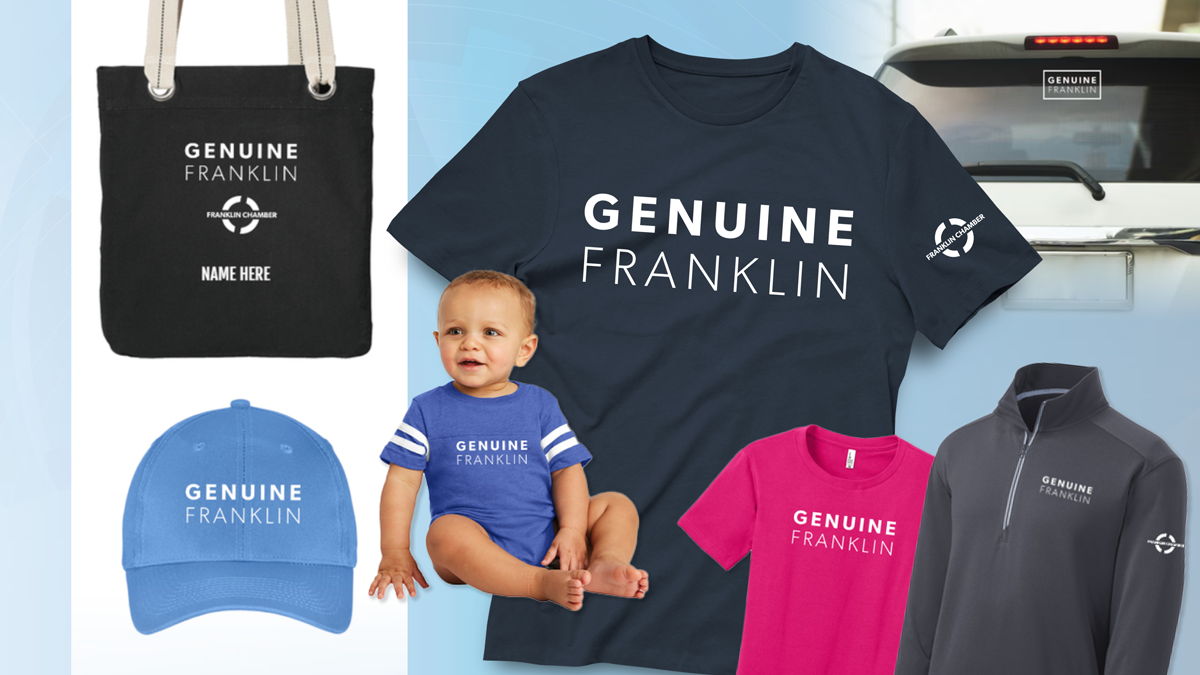 see
what makes us GENUINE FRANKLIN
Artcraft Theatre
The Historic Artcraft Theatre operated as a first-run movie theater continuously for 78 years before closing. Saved from demolition by historic preservation group Franklin Heritage Inc., the theater shows classic movies and hosts concerts as the group restores the Artcraft and other local buildings. The Artcraft is one of the best examples of an art deco theatre in Indiana.