support
the chamber's mission to help businesses thrive
The Franklin Chamber Foundation sustains the physical presence of the Franklin Chamber of Commerce in the greater Franklin community by creating and maintaining a vibrant space for the business community to succeed.
The Foundation builds economic vitality with partnerships, programs, education and community involvement whose purpose complements the work of the Franklin Chamber of Commerce.

Contribute
If you would like to support the Franklin Chamber Foundation's efforts in:
small business educational programming
membership grants
and community conference space
contact us to learn more or donate securely online.
The Foundation is a registered 501(c)(3). You can securely donate online.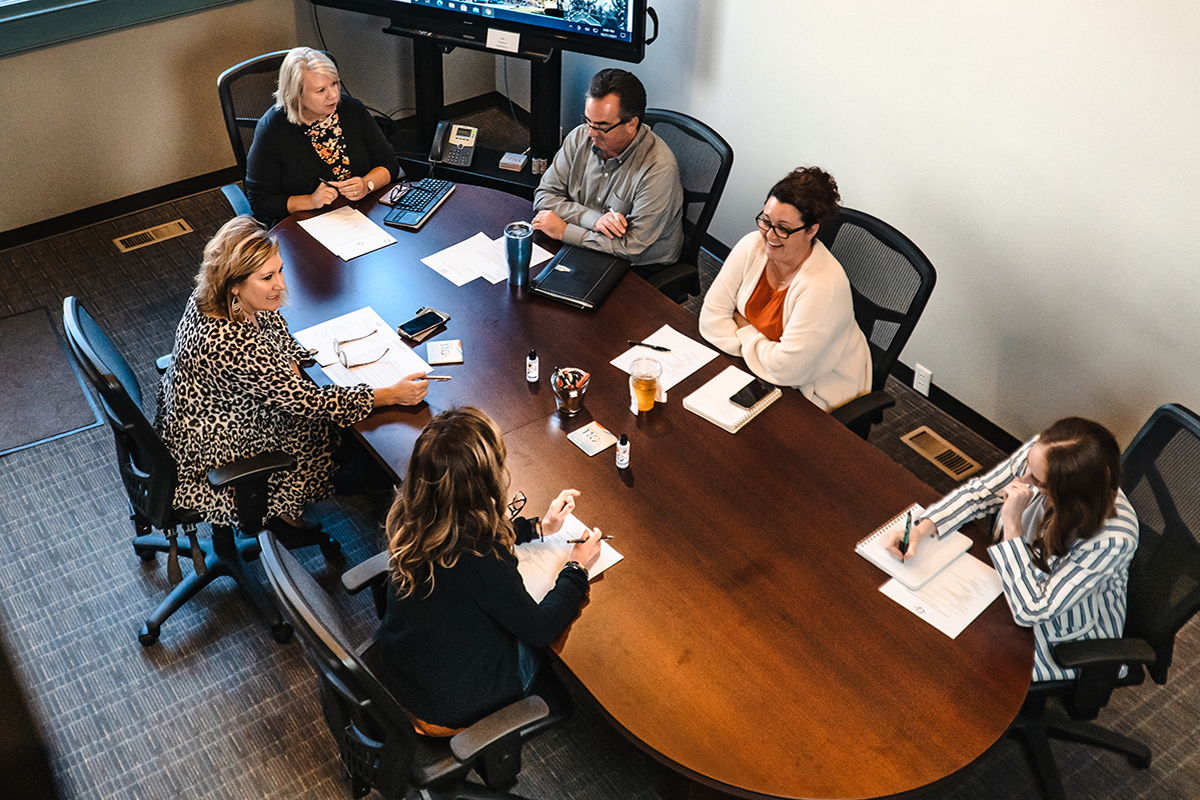 rent and meet
If your business or organization is seeking a small conference room, we offer an ideal space in the heart of downtown Franklin just a block east of the Johnson County Courthouse.
Located on the second floor of the Franklin Chamber of Commerce building at 120 East Jefferson Street, the room is an ideal location to host business meetings, training sessions, board retreats and presentations.
Details
The 750-square-foot business space can accommodate up to 18 individuals in a conference room or education configuration or up to 30 in a theater-like setting.
The area is equipped with a kitchenette and private restroom.

Caterers are welcome.
Our historic building does not have an elevator leading to the business space.
The capacity is 30 people.
For more information or to request availability: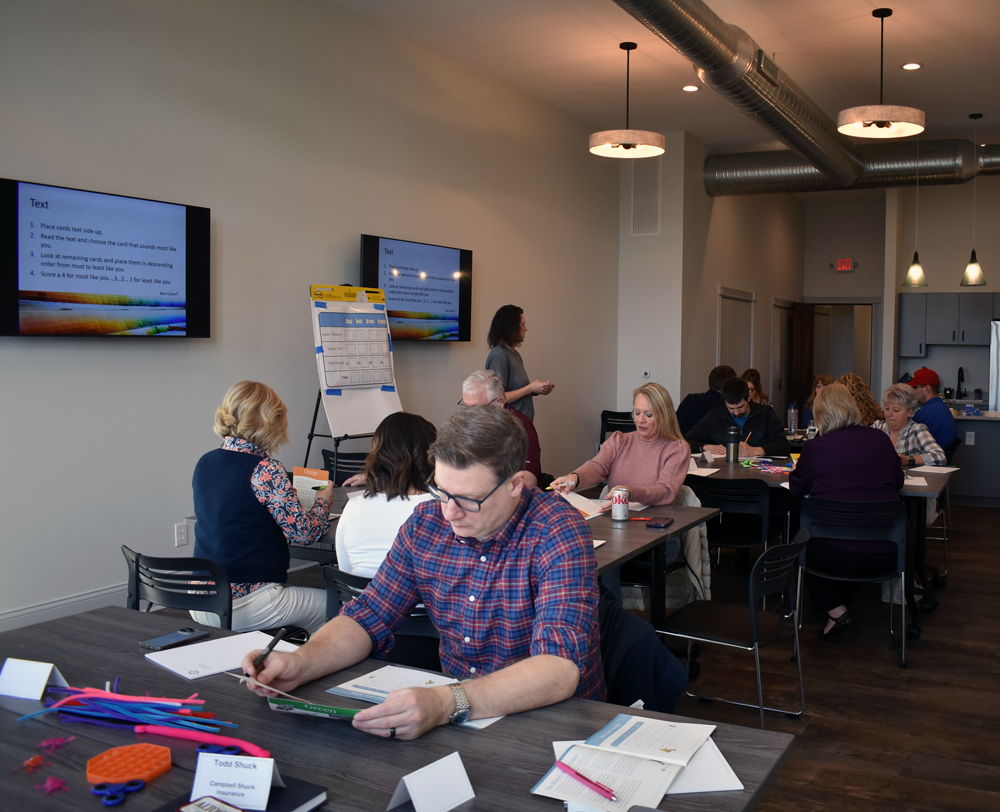 Rates
Pricing is based on rental during regular business hours.

Chamber Members
2 Hours - $50
4 Hours - $100
8 Hours - $150
Non-Members
2 Hours - $100
4 Hours - $200
8 Hours - $300
learn
Our Foundation provides programming aimed at helping businesses with opportunities and addressing today's most pressing challenges.
Would you like to learn more about small business educational programming?

Leadership
Our Foundation board includes business and community leaders who support making Franklin a great place to live, work, learn and do business.
President, Jeff Dutton, Johnson Memorial Health
Vice President, Amy Richardson, Main & Madison Market Cafe
Treasurer, Krista Linke, City of Franklin
Secretary, Rosie Chambers, Executive Director of the Franklin Chamber of Commerce