showcase
your company, organization
Your Franklin Chamber of Commerce membership includes a listing on our Member Directory. This is an opportunity to tell your story and connect with your market.
We recommend you review your:
Company/organization information
Image
Contact information
Social media links
If you have updates, see our website specifications (below) and submit the changes on our form (also below).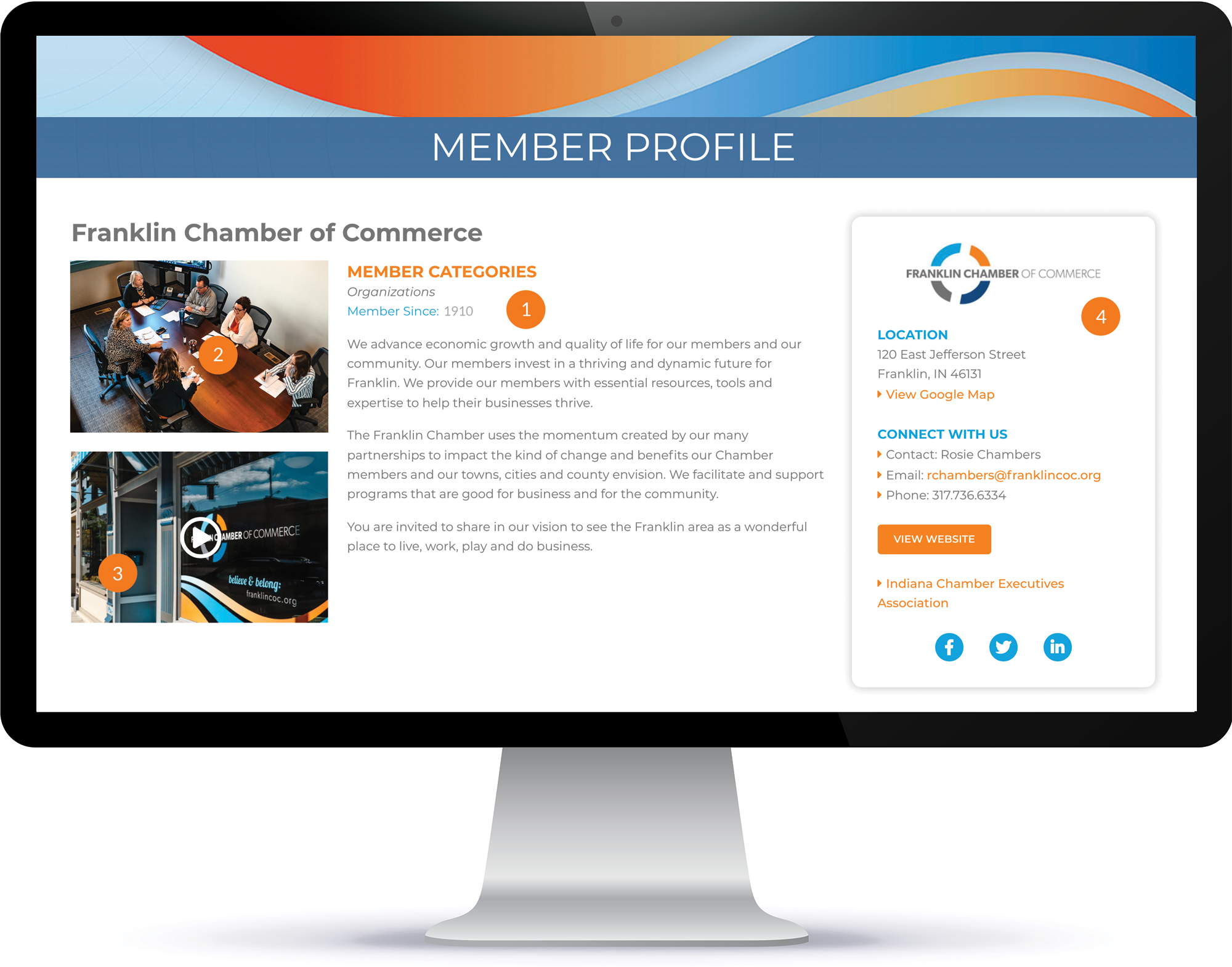 Member Information
Double-check your categories and provide us updates. You can find a list of categories by clicking here.
Tell your story within 75 words.
Use the third-person style and focus on reasons why your company or organization stands out.
Avoid including time-sensitive information such as seasonable promotions or deadlines for customer engagement.

Member Image
Submit a great photograph that tells your story. This could be people working at your business or customers using your product or service are great subjects for this image.
Try to avoid using building, front door or sign images - especially if you cannot see people in the photo.
Make certain the image is the highest resolution possible - a minimum 2 mb file size (approximately 1,200 pixels wide). We prefer a horizontal image if possible.
Make certain your image is either a .jpeg or .png file type. We cannot use .gif or .pdf or Word image files.

Member Video
Upload your company or organization video onto your YouTube or Vimeo hosting page.
Copy the link and send to us.
Submit a promotional image related to the video. You can do this by screen capturing a great image from the video.

Contact Information
Submit a high-resolution file of your logo - prefer a .jpeg or .png file with a minimum 2 mb file size.
Make certain we have the correct contact name, email address and telephone number.
Check the link to your website.
Send links to your social media accounts.
Provide the name and link to any additional professional partnerships.