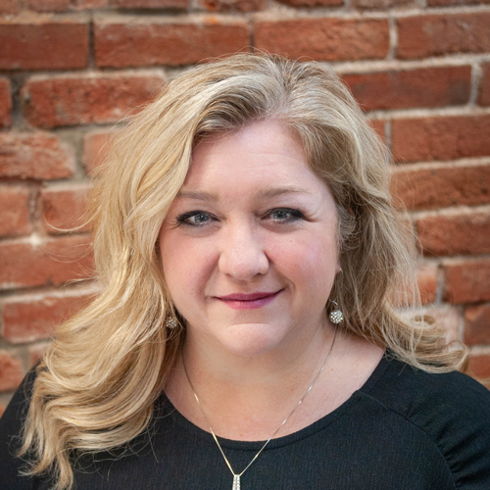 Krista Linke
City of Franklin
Board Treasurer
Krista Linke has been employed by the City of Franklin since 2001. As the Community Development Director for the City of Franklin, Krista manages the activities of the Redevelopment Commission, the Economic Development Commission, and the Franklin Development Corporation.
Krista received her bachelor's degree in Urban Planning and Development from Ball State University. She is a Certified Planner through the American Planning Association and a member of the Indiana Planning Association. She is a certified grants administrator through the Indiana Office of Community and Rural Affairs. She was awarded the Indiana Main Street Board Member of the Year in 2010 by Lieutenant Governor Rebecca S. Skillman. In 2012 she was awarded the Diane Black Servant Leader Award by Leadership Johnson County.
Krista is a 2005 alumni of Leadership Johnson County, and one of the founding board members of Discover Downtown Franklin. Krista remains active with Discover Downtown Franklin and serves its Economic Vitality Committee. Krista is a past president of Franklin Heritage, Inc., where she served as a board member for several years. She currently serves on the grants committee for the Johnson County Community Foundation.
Krista and her husband Jeff have two sons.