Johnson Heating, Cooling & Plumbing, Inc.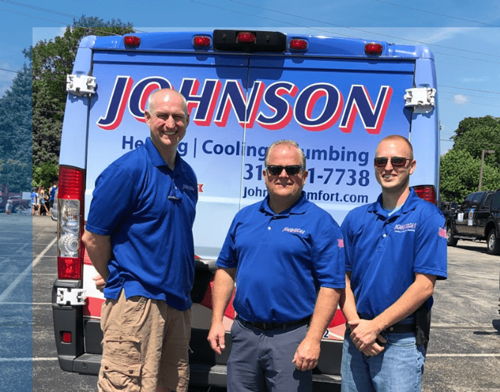 Member Categories
Heating & Cooling, Plumbing
Member Since: 2008
About Us
Whether your AC is having trouble weathering the summer heat, or your plumbing is a real drip, Johnson Heating, Cooling & Plumbing will help you maintain your home's comfort level. They have been solving plumbing and HVAC problems for Johnson County residents for over 45 years. Every service call is paired with a dedicated specialist.
Have a Plumbing Emergency? Johnson Heating, Cooling & Plumbing, has you covered 24/7. If you have a burst pipe, overflowing sewer line, or other urgent problem that needs attention ASAP, just call and you will be connected to live help right away. Don't suffer through a cold shower in the middle of winter! Whether your water heater is leaking, not supplying enough hot water, or you suspect the tank is corroded, call them for help immediately. Your water heater is essential to your daily routine and a broken unit in freezing weather can derail your daily routine and comfort.

Location
555 Industrial Drive
Franklin, IN 46131

Connect with Us
Contact: Ronald Griesemer
Phone: 317.881.7738
View Website