Franklin Chamber Launches 'GENUINE FRANKLIN' Branding Campaign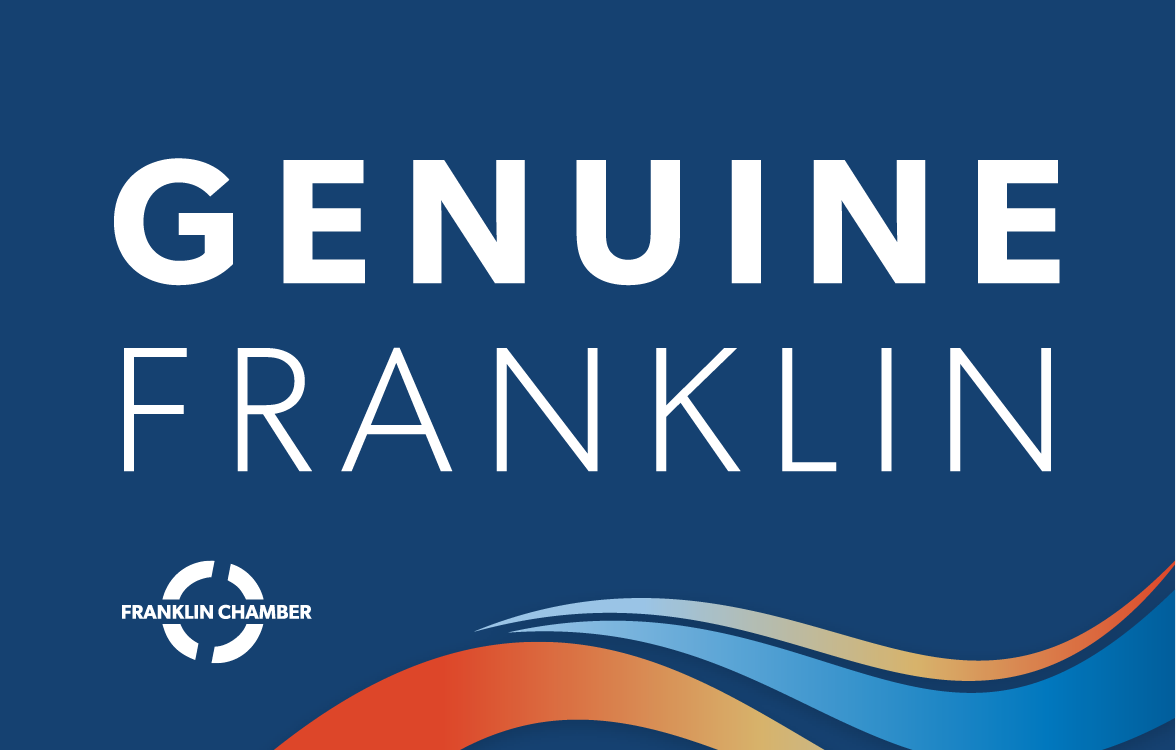 FRANKLIN, IN - Franklin's exceptional quality of life and culture – and their importance to the local economy - is the focus of a new branding program announced today by the Franklin Chamber of Commerce.
The campaign, called "GENUINE FRANKLIN", conveys a message about the authenticity, friendliness and trust within the greater Franklin community located 20 minutes south of Indianapolis.
"An essential part of the chamber's mission is to promote the important relationships between our businesses, organizations and communities. Telling that story helps Franklin thrive," said Rosie Chambers, executive director of the chamber.
The "GENUINE FRANKLIN" campaign will be featured on the chamber's website, social media channels, videos and signage - and within other partner marketing efforts. Hats, shirts and other items featuring the slogan will be available to purchase online.
"We believe people who live and work in Franklin very much relate to that message," said Chambers. "Our community is a collection of relationship-driven businesses and organizations."
The campaign was developed by Clever Dogs Media Inc., a Franklin-based marketing firm, and Maleta Schmidt of Crescent Creative who engaged chamber leadership and community stakeholders in a branding process. Chambers said focus groups discussed phrases and words that captured the value of Franklin's community-centric culture.
"We landed on one key word that best describes our community – Genuine," she said.
The Franklin Chamber of Commerce, founded on January 1, 1910 and incorporated on March 1, 1949, is the non-profit organization that serves the city's business community. It is the catalyst for advancing economic growth and quality of life for members and Franklin, Indiana.
More information about the chamber is available on its website.
# # #
Contact
Rosie Chambers
Executive Director

317.736.6334