BizBash Business and Community Expo a Success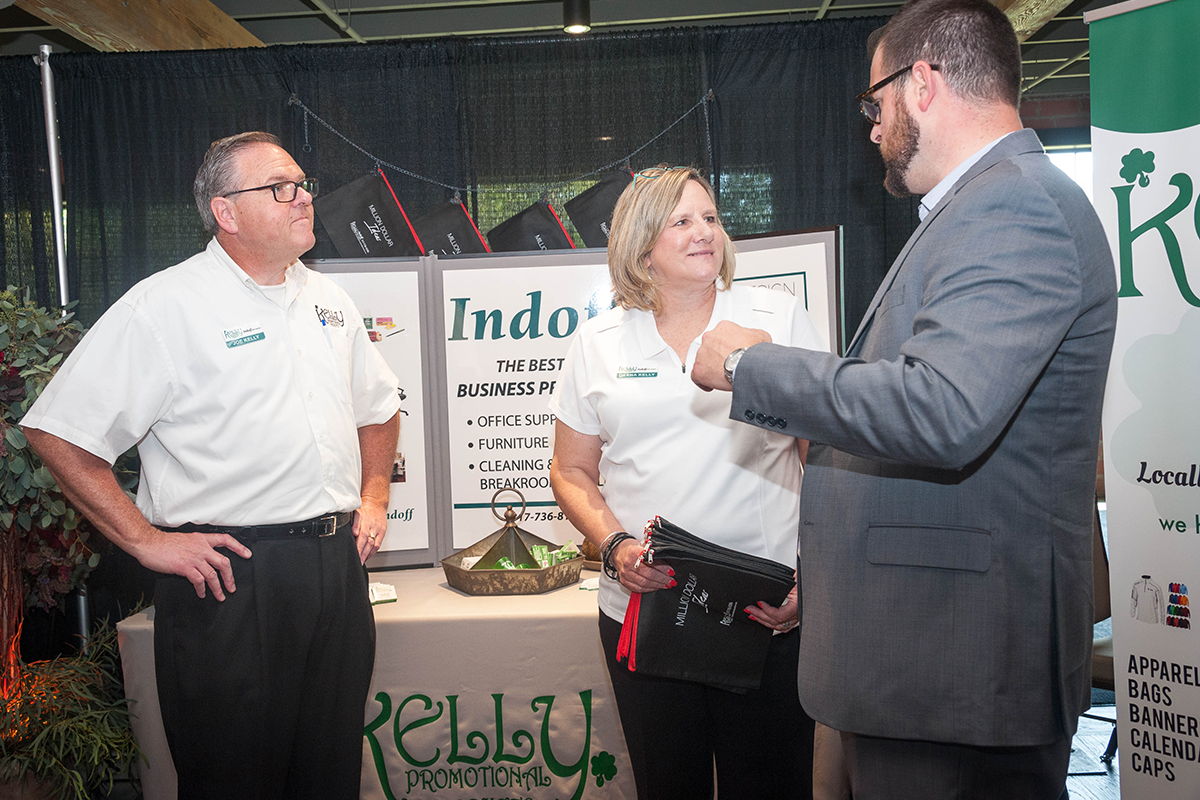 Bringing people together is one of the things the Franklin Chamber does best. We do it every day in so many different ways. Sometimes it's a simple phone conversation or an email introduction connecting two individuals or two businesses. Sometimes it is facilitating a discussion with a larger group of business and community leaders or connecting the employer with a new employee. We often get asked to refer businesses or recommend community resources. One of the best parts of my job at the Franklin Chamber is when a conversation starts with: "I don't know if you can help me but…" I love a puzzle and I am always up for the challenge and ready to help!
BizBash Business and Community Expo is a perfect example of bringing the business community, local leaders and residents together. The community was invited to learn more about 81 organizations that gathered at Garment Factory Events during the recent event. There were numerous impactful business-to-business and business-to-consumer connections made which left visitors and exhibitors with an overall sense of optimism about the business climate in our community. We welcomed Mayor Barnett, Gerry Dick (Inside INdiana Business) and Rafael Sanchez (RTV6) to kick off the expo. Mayor Barnett and Gerry Dick spoke of the positive transformation of Franklin and the revitalization of our downtown. Franklin has come a long way in the past decade and yet still retains many of the qualities we all love and appreciate.
Rafael Sanchez helped distribute Chamber awards that were announced earlier in the year during our virtual annual meeting. I was grateful to have the opportunity to hand out the awards in person. It is so important to acknowledge these recipients and their great work to support growth in the community. Congratulations to the Franklin Rotary Club on receiving the Franklin Chamber Community Service Award, Main & Madison Market Café on receiving the Franklin Chamber Community Impact Award and JP Parker Flowers on receiving the Franklin Chamber Business Hall of Fame Award! All three organizations exemplify the giving and supportive nature of the Franklin community!
Plans are already underway for next year's event. I hope you will join us for the next BizBash Business and Community Expo scheduled for September 15, 2022!