A.W.E. Wealth Management of Raymond James
Member Categories
Financial Planning, Investment Securities
Member Since: 2020
About Us
Raymond James' mission is to serve as the trusted financial advisor for their clients, enabling them to achieve their most important goals.
Individual Solutions from Independent Advisors
Just like with a physician or an attorney, a client relationship with a financial advisor is a delicate one, based on professionalism and trust. Raymond James' values the trust their clients place in their abilities.
Raymond James does not believe in "buy and ignore" strategies or chasing investment returns. They utilize active management in their portfolios, and their platform of managers allows them versatility in using an array of investment products to meet client needs. Their primary goal is preserving and growing clients' assets in all economic conditions.
Raymond James & Associates, Inc., member New York Stock Exchange/SIPC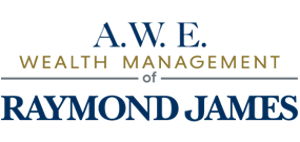 Location
1530 American Way, Suite 230
Greenwood, IN 46143

Connect with Us
Contact: Bryan Epperson
Phone: 317.885.0114
View Website