3 Things We Are Not at the Franklin Chamber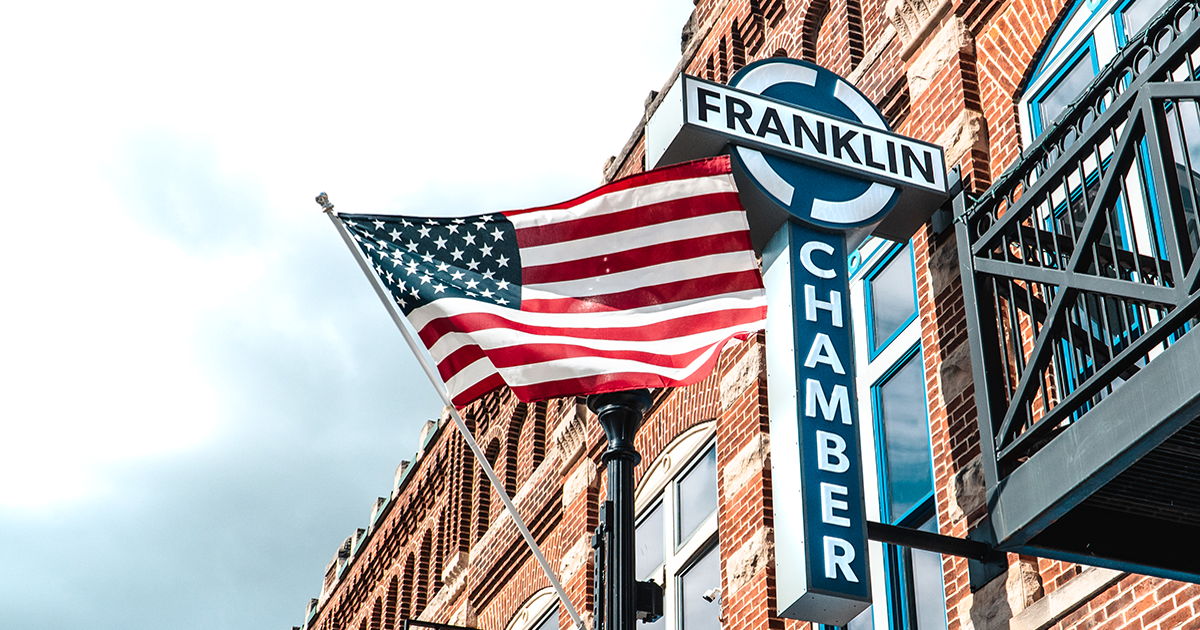 It's amazing, some of the things you hear as a Chamber professional. There are some pretty remarkable misconceptions out there about the Chamber industry as well as some understandable ones. So, we thought we might take just a minute and address some of the most common misconceptions we hear.
1. We are not the government.
While Chambers of Commerce often work with their local municipalities and governmental agencies, they are not themselves government entities nor do they receive government funding. Chambers are 501(c)6, membership organizations. The Franklin Chamber is fortunate to operate in such a collaborative community as the City of Franklin. We have the honor of hosting the Mayor's State of the City Address during the Chamber's Annual Awards each February and play host to legislators, both state and national, connecting our membership with their elected officials. We don't, however, set any policy or
2. We are not your grandfather's Chamber of Commerce.
No suits and ties are required. As a matter of fact, you'll find us flipping burgers, hitting the links, and handing out free money to eager holiday shoppers! Be it our annual Member Appreciation Cookout, hosting the longest-running golf outing in Johnson County or opening our doors to Shop Small Saturday shoppers, the Franklin Chamber brings people together all year long in fun, impactful ways. Certainly, we host your standard monthly meeting but, truly they're anything but standard. (Like the one that involved rubber chickens…)
3) We are not here ONLY for our members.
Sure, Chamber membership comes with plenty of benefits (click here to learn more) but our mission at the Franklin Chamber is to be a catalyst for advancing economic growth and quality of life for our members and our community. Among the greatest things we can do for our members is to support the community in which their business operates and their employees live, work and play. That said, we'll celebrate a business with a ribbon-cutting and offer help when asked. We also host the Franklin YP Network for member and non-member young professionals in the greater Johnson County area (and for more information about that, clear here). And then, through these interactions, we hope that the value of the Franklin Chamber speaks for itself.