Franklin Chamber Announces 2021 Award Recipients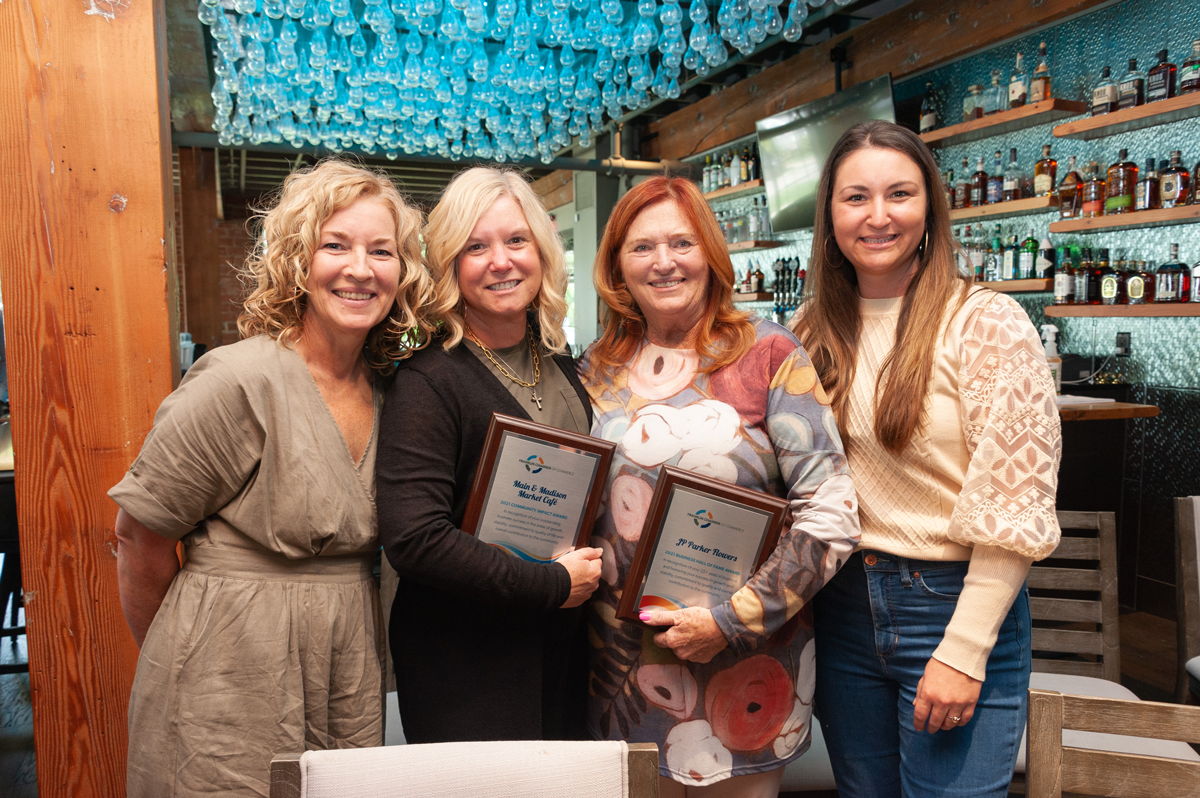 The Franklin Chamber of Commerce is pleased to announce its 2021 Annual Meeting award recipients. These recipients were recently announced during the Franklin Chamber's recorded annual meeting which featured the Franklin State of the City Address by Mayor Barnett. Due to event size restrictions during the health crisis, a ceremony will be held to acknowledge these organizations at a later date.
Community Service Award: Franklin Rotary Club
The Community Service Award recognizes an individual or organization that has contributed significantly to the Franklin Community, serving selflessly without intent for personal or monetary gain. The award goes to an organization whose motto is "Service Above Self". The Franklin Rotary Club was founded over 100 years ago and boasts 70 members who take an active leadership role in the community. The Franklin Rotary Club is most recognized for the Jim Rhoads Memorial Hog Roast which raised over $48,000 in 2020 for the Good Cheer Fund and the Interchurch Food Pantry. This organization truly exemplifies, service above self.
Community Impact Award: Main & Madison Market Café
The Community Impact Award recognizes a business or organization that has demonstrated outstanding business success in the areas of growth, stability and commitment to quality of life and overall contribution to the community. Main & Madison Market Café opened its doors just over 2 years ago and has already become an indispensable part of Franklin's downtown. Over $80,000 has been given to nonprofits in the community through its generous tip jar donation program. It offers a comforting place to gather for so many in the community.
Business Hall of Fame Award: JP Parker Flowers
The Business Hall of Fame Award recognizes a business or organization in business for 25 plus years. And is presented to a business based on their success in growth and stability, commitment to quality, and overall contribution to the community. JP Parker Flowers has been in business for over 30 years. Their creations are iconic and have put Franklin on the map by designing award-winning florals for events such as the Pan Am Games, NCAA Finals and the 2012 Superbowl. With a focus on the future, JP Parker Flowers dazzles and raises the bar as a trendsetter in the floral industry.
"We are honored to recognize these local organizations who truly exemplify excellence and the cooperative spirit we have come to treasure in our business community", Rosie Chambers, Executive Director.