Franklin Chamber Announces 2020 Award Recipients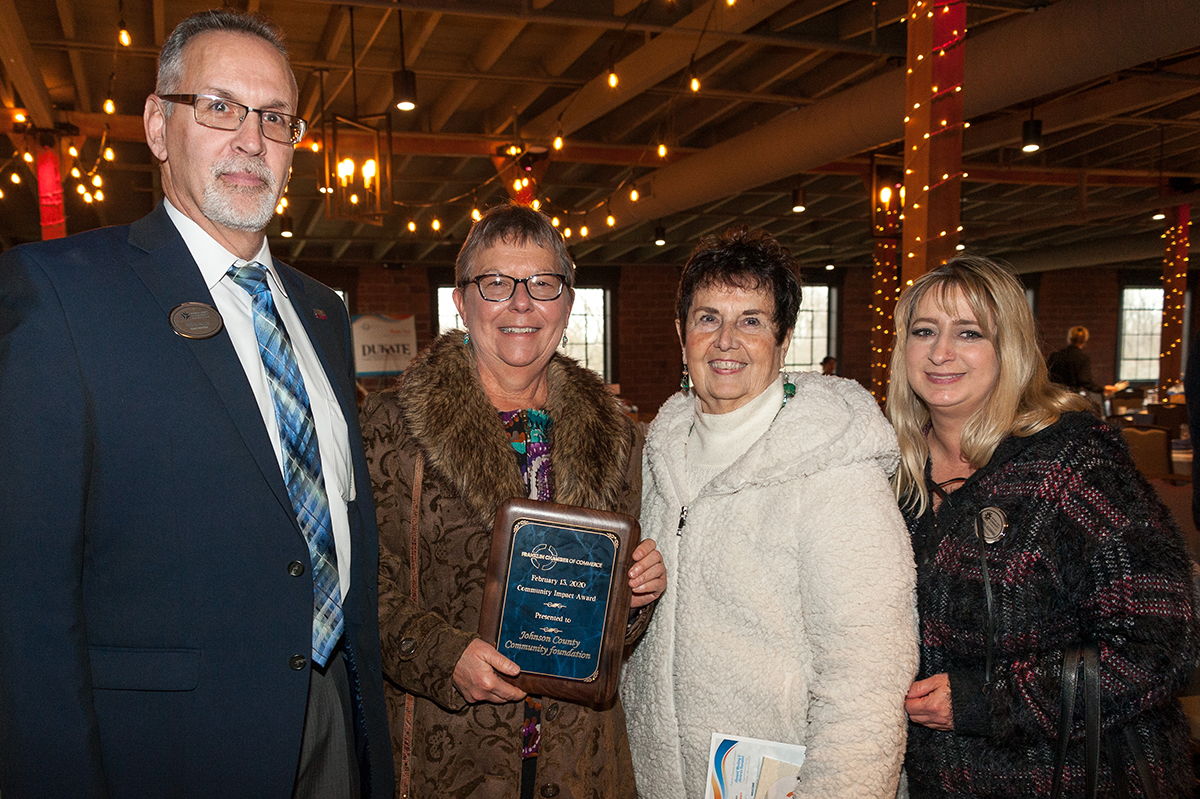 The Franklin Chamber of Commerce is pleased to announce its 2020 Awards Banquet award recipients. These recipients were honored during the Franklin Chamber's annual meeting and awards banquet which featured the Franklin State of the City Address by Mayor Barnett on February 13, 2020.
Community Service Award: Johnson County Senior Services
This award recognizes an individual or organization that has contributed significantly to the Franklin Community, serving selflessly without intent for personal or monetary gain.
Community Impact Award: Johnson County Community Foundation
The Community Impact Award recognizes a Chamber business or organization that has demonstrated outstanding business success in the areas of growth, stability and commitment to quality of life and over all contributions to the community.
Business Hall of Fame Award: Mutual Savings Bank
This award recognizes a Chamber company or organization in business for 25 plus years. And is presented to a business based on their success in growth and stability, commitment to quality, and overall contribution to the community.
Ambassador Team of the Year
Chris Beil, First Merchants Bank; Qaia Fitzpatrick, Radwell International; Andy Moorman, NSK Precision