Franklin Chamber Celebrates 110th Anniversary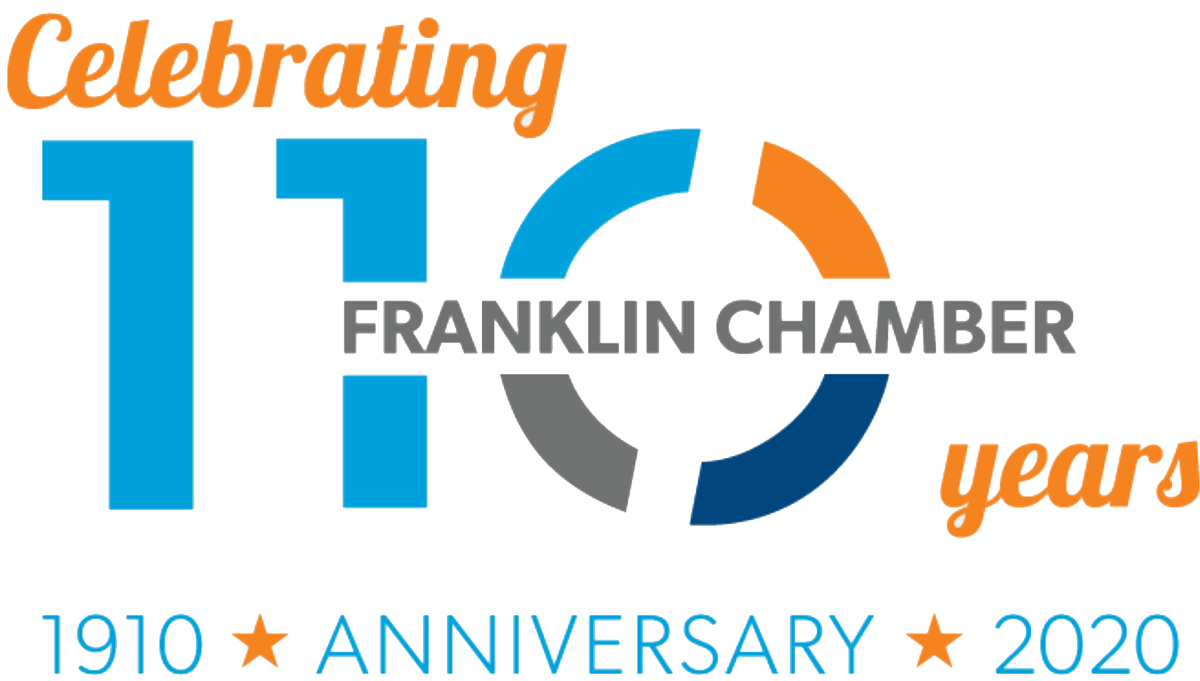 In 1910 a group of business-minded individuals started the Franklin Chamber of Commerce to unite area businesses and support the greater Franklin community. This member-based organization is celebrating its 110th anniversary with a year-long celebration starting in January of 2020.
"We are humbled to continue to promote the Franklin Chamber's mission of advancing economic growth and quality of life for our members and our community," said Rosie Chambers, Executive Director. "The Franklin Chamber honors the past and looks toward a prosperous future as we strive to meet the needs of our members and the community."
The Franklin Chamber is excited to begin a year-long celebration and thank its many members and supporters over the years.