Gray Goat Bicycle Company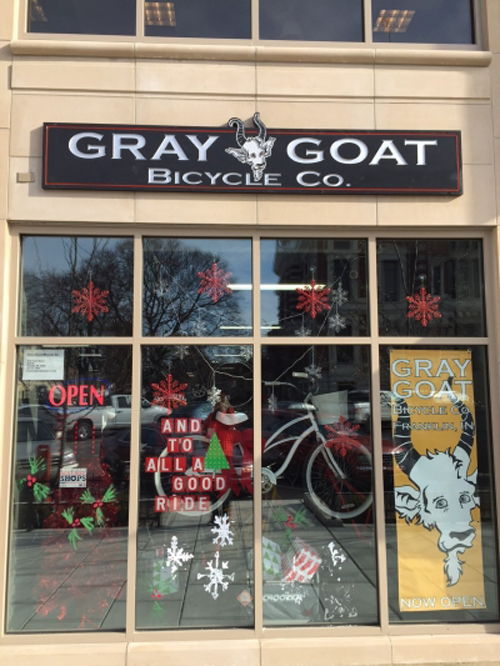 Member Categories
Retail Stores
Member Since: 2014
Gray Goat Sports is located in the heart of downtown Franklin, on the east side of the courthouse square. The cycling community in Johnson County has been growing fast and Gray Goat Sports sees this as an opportunity to support the sport directly in central Johnson County.
The Franklin location offers the same excellent bicycles plus accessories as the Indianapolis store, including Specialized, Cervelo, Raleigh, Electra, Orbea. They also have on-site repair service, lights for commuting and the Specialized Body Geometry Fit Lab. There are plans to organize group rides from the new shop that will take advantage of the nearby rural roads.
Gray Goat is located at 25 E. Court St. There are entrances on Court Street and from the rear on Water Street. Free parking is available in the Franklin city parking lot located on Water Street.

Location
25 East Court Street, Suite 3
Franklin, IN 46131

Connect with Us
Contact: Brandon Street
Phone: 317.494.6967
View Website