Canary Creek Cinemas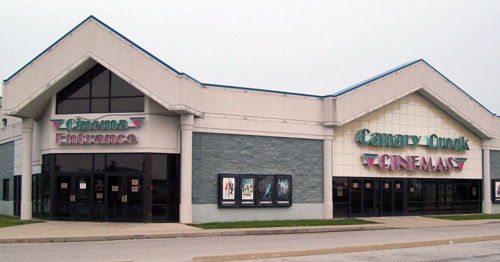 Member Categories
Entertainment
Member Since: 2005
About Us
Canary Creek Cinemas is an eight-screen, fully-digital theatre offering a range of high quality entertainment featuring Hollywood's latest releases. Their two largest screens offer Dolby Digital Sound and all others feature Dolby SR. They also offer 3D presentations in four of its auditoriums.
Each auditorium offers comfortable chairs, love seats, cup holder armrests, and stadium seating. From seating and sound to concessions and ticket purchasing, they want you to enjoy your experience at Canary Creek Cinemas. Hot fresh popcorn is popped daily in 100 percent peanut oil.
Canary Creek Drive-In Theatre is Johnson County's only Drive-In Theatre. Come visit them in the south parking lot of the Canary Creek Cinemas complex, enjoy the best Hollywood has to offer under the stars. Canary Creek Drive-In theatre is open seasonally with double-features on Friday and Saturday nights!
Location
870 Mallory Parkway
Franklin, IN 46131

View Website